Shyuzakiforever, better known as Shyu-Chan, is the female equivilant of Ryu-Chan. Her name is a portmanteau of 'she' and 'Ryu-Chan'.
Sargent Alpha version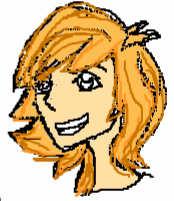 The earliest two depictions were drawn simultaniously on FlockDraw. Sargent Alpha's was the first one to be finished, although it cannot be considered the first Shyu-Chan. It was drawn at the same time as the Ryuzakiforever version.
Ryuzakiforever version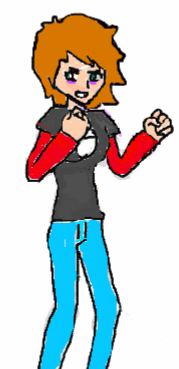 The second half of a larger image, this Shyu-Chan was drawn by Ryu-Chan himself and colored by the entire chatroom at the time.
Shayshayrip version
As a dare, Calu dared Shay to draw a female version of Ryu on their all night adventure. It was fully colored by Shay.