On April 29, 2013, Nada learned that his "friend" is cheating with him.
The Uknownadas
Uknownada learned that Uknownada2 cheated on Uknownada3 who cheated on Uknownada2 with Uknownada. Who then we find out Uknownada also cheated on Uknownada2 with Uknownada3.
Trivia
Known as the newest hit drama.
Made users pass the popcorn tub.
Jaw Dropping.
AWWW SNAP~!
True Drama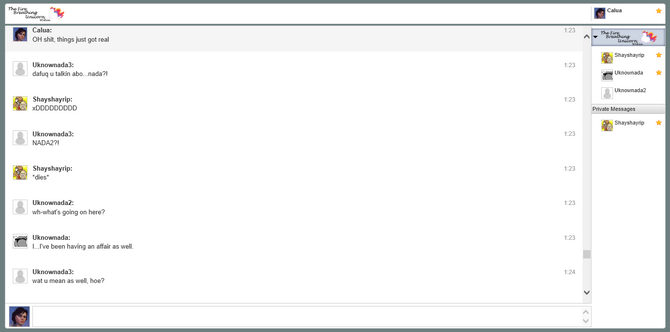 Uknownada and Uknownada2 Support
Ad blocker interference detected!
Wikia is a free-to-use site that makes money from advertising. We have a modified experience for viewers using ad blockers

Wikia is not accessible if you've made further modifications. Remove the custom ad blocker rule(s) and the page will load as expected.